In celebration of Her Majesty The Queen's Platinum Jubilee, the Assay Offices of the UK have designed a new commemorative mark which can be requested to be applied to all metals from November 1st 2021. Designed by Thomas Fattorini Ltd, the mark depicts an orb and reflects the traditional fineness mark for platinum. Historically speaking, commemorative marks have been added alongside the regular hallmarks to signify special events. To further understand why these are added, you must first understand what a hallmark is and why it is added.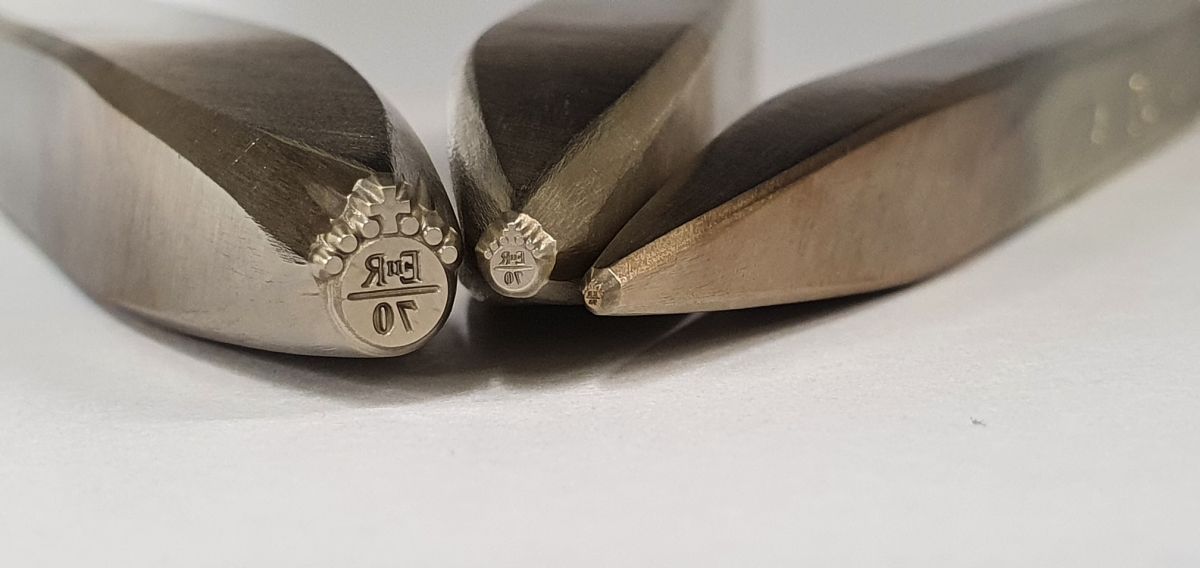 A hallmark is a set of component marks that are applied to precious metals (Silver, Gold, Platinum, and Palladium) as a means to identify that the metal has been independently tested and conforms to the legal standards of purity. The hallmark can also identify where the piece was hallmarked, what the piece is made from, and who sent the piece for hallmarking. We send our pieces to the Assay office who apply the full UK hallmark as standard.
Rising in popularity with UK consumers, the first commemorative mark that caught the eye was in 1935, celebrating the Silver Jubilee of H.M. King George V and H.M. Queen Mary. Due to the popularity of this hallmark, five more followed, each representing a significant time in history:
· 1953 and 1954, a commemorative hallmark was created for H.M. Queen Elizabeth II Coronation.

· 1977 for the Queen's Silver Jubilee.

· 1999 and 2000 for the turn of the millennium.

· 2002 for the Queen's Golden Jubilee.

· 2012 for the Queen's Diamond Jubilee.

This newest commemorative mark signifies 70 years since H.M. Queen Elizabeth ll Coronation – The Platinum Jubilee.
We will offer our customers the option and opportunity to apply this significant commemorative mark alongside the full standard UK hallmark, starting from November 1st 2021. Until the end of 2021, the mark can be applied to any hallmark without a date letter. Throughout 2022 the new commemorative hallmark can be applied along with the New Year date letter.